This is a repost from 2020 – rewritten and updated
This morning I decided to do a search for trending health topics to write about this week and came across this headline: Mindfulness vs. Mindlessness. Given my history working in addictions and mental health, I thought this would be a good topic to cover today.
So, I hit the Google and did some research. While I knew what mindfulness was – I had never heard the term mindlessness before.
---
What is mindfulness?
There are two definitions that pop up when you look up the word "mindfulness".
-the quality or state of being conscious or aware of something."their mindfulness of the wider cinematic tradition"

.a mental state achieved by focusing one's awareness on the present moment, while calmly acknowledging and accepting one's feelings, thoughts, and bodily sensations, used as a therapeutic technique.
Mindfulness is being able to live in the present moment. It's a type of meditation or state of being that helps you to become full aware of what you're feeling in the moment. To be truly mindful, you must be able to live in that moment without judgment. You can still plan for the future – but do so without worry or concern.
---
Mindfulness and Buddhists
The Buddhists are great teachers when it comes to the art of mindfulness. The mindfulness state of being is the main principal of Buddhism. It is a fundamental pathway that can lead to a spiritual awakening. For Buddhists, mindfulness is a way of life.
If you'd like to learn more about Buddhist Mindfulness, here is a list of books you can check out.
---
How to achieve mindfulness?
To achieve mindfulness or living in the moment, many people find success through meditation, deep breathing exercises, yoga, guided imagery or other spiritual practices to help them focus. Continue reading to the end of this post for more helpful suggestions.
For me, connecting with nature is one of the most spiritual experiences for me. Whether it means going on a nature hike, or traveling to the mountains – or even meditating on my balcony late at night time. Being alone in nature and taking it in all her glory, is just one of many ways to achieve the mindful state.
---
What does it mean to be mindlessness?
To live in a mindlessness state is the opposite of mindfulness. It can lead to careless or unthinking behaviors. Or to a less damaging degree, it can mean to carry out tasks or live day to day without consideration or thinking of consequences from your actions.
Some of these people who live in state might take action based on feelings or gut instinct rather than making an informed decision. Some people, like me, might be in a constant state of fight or flight mode that causes them to react this way. While others may be more on the empathic side and tend to feel more or react based on those initial feelings.
You might have heard the term "mindless work" – or someone who prefers to work in a job that requires little thinking on their feet. This could include jobs like stocking shelves, pricing items, food prep in a kitchen or working in a factory line. After a while, muscle memory takes over and your mind is free to think about whatever you want to think about.
The same principle can apply to the mindlessness life. To go through the motions without stressing or constantly worrying about the future. Or to act on impulse and "go with the flow."
When it comes to my life, I'm a little of both. I'm a careful decision maker to the point of worrying. But a lot of times I make decisions based off of gut feelings or reactions. When I need to quiet the mind, I sit outside or go for a walk.
---
How to stay in the present moment?
Like any skill, learning to stay in the present moment takes some practice. It also takes making a commitment to yourself to make lifelong changes. Journaling will help you here. Make a list of things you want to achieve in your life. Develop a system to achieve those goals. Practice awareness through meditation, yoga or other spiritual practices. Be aware of your surroundings at all times.
And most importantly, and maybe the most difficult task – learn to enjoy where you are in life and the moment that you're in without stressing about tomorrow.
---
Practice daily gratitude
Practice daily gratitude and be thankful for where you are now – not where you want to be. Don't focus on the things you don't have in front of you. Focus on what you do have.
I'm bad for this – I'm always one step ahead trying to plan for the future and I think of all the things I don't have. This often leads to over spending and buying things I don't really need. I'm going to make a commitment to myself to appreciate all the things I have now instead of longing for things that are out of my reach.
They say it takes three weeks to form a habit. If you practice daily gratitude for three weeks and note at least one thing that you are thankful for – then this will become easier for you.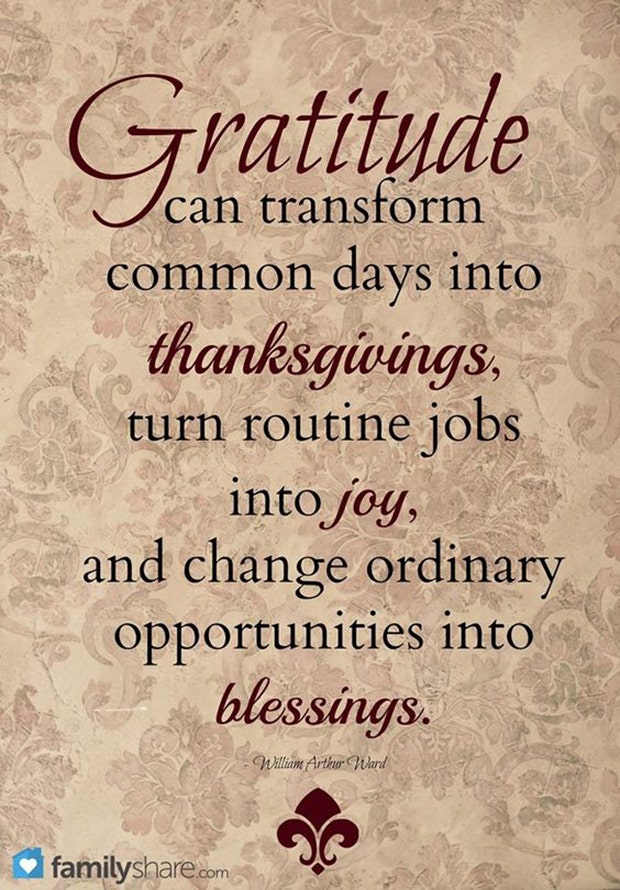 ---
---
Use "I am" messages daily
Daily affirmations can help some people transition into positive thinking. Using "I am" messages can only help boost confidence – but they can also help with staying in the present.
"I am brushing my teeth."
"I am working out."
"I am going for a walk."
"I am content with my life the way it is."
"I am worth it."
---
Meditation
Meditation will help to keep you grounded. You can practice meditation for a few moments every day on your lunch break or during your coffee break. For me, meditation can be as simple as having a bath and listening to soft music in the background. Or finding a quiet space to sit, and clear the mind of clutter and debris from the day. This can be hard to do if you haven't meditated before.
Just five minutes each day will help you to stay focused and be more present.
---
Are you mindful or mindless?
Which type are you? Are you a mindful person or mindless? In the end, it doesn't really matter how you live your life – as long as you're able to enjoy the moments you are in and find something to be thankful for.
Whether you live in the moment, or you prefer to plan for the future – the key to finding out what works for you is to make a commitment to yourself.
Practice daily gratitude. Meditate often. Reconnect with nature. Go on a hike or take a trip to the mountains. Take up a hobby like crafting, painting or music.
Surround yourself with people who have similar goals and want the best for you. Remove the negative and toxic people from your life where you can. Build a small support group of those people who want to see you succeed at your goals. Build a life together with someone who has a similar outlook on life as you do.
But more importantly, find what works best for you. Whether it's living here, right now, in today's moment – or planning the next five to ten years of your life.
The key to a fulfilling life, is to find HAPPINESS and ENJOYMENT in what you do. To know inner peace and live in the moment, also means being comfortable on your own – and finding time for self reflection. Is that something you can do?
---
Thank you for reading!
This is an older post that I wrote in 2020. I'm working on a new mindfulness series and including posts on selfcare, meditation, etc. As spring approaches, I'm itching to get back in touch with my spiritual side and writing articles like this definitely helps.
Please note: I'm working on older articles and you may see a familiar post pop up from time to time in your feed. I think some of these conversations are great to revisit and re-evaluate later in life.
Mindfulness Series